Law Office with a Long Tradition
"reach your goal with our legal support safely"

Our Philosophy
Our law office is based on decades of cooperation of attorneys-at-law: JUDr. Pavel Sedláček and JUDr. Boris Vaca, associated attorneys-at-law and regular clients.

Experience
Our law office builds on experience from judicial proceedings, domestic and foreign negotiations, projects and our own research findings gained over years.

Education and Training
Our publishing activities and lecturing as well as participation in various educational and development projects guarantee rational and professional approach.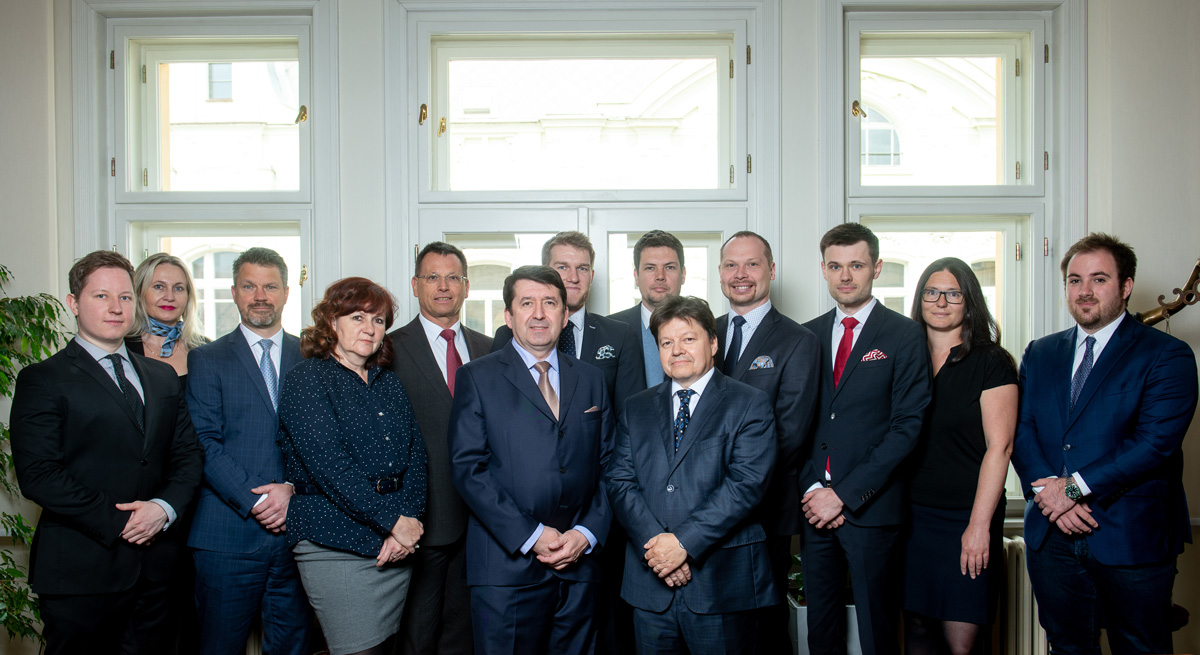 Sedláček Vaca & spol.,s.r.o.
Law Office
Our law office builds on the long tradition of the association of attorneys-at-law Sedláček Vaca & spol., which provided legal services from early 1990s, and the law office Machytková, Sedláček Vaca & spol., advokátní kancelář which lasted nearly 17 years.
At present, 11 attorneys-at-law, of whom two are partners, 9 are associated attorneys-at-law, as well as 2 junior lawyers and 5 assistants work in our law office. All attorneys-at-law are members of the Czech Bar Association.
The law office Sedláček, Vaca & spol., s.r.o. focuses primarily on commercial law, banking law, corporate and civil law. The law office also specializes in the field of transport law in which it also carries publishing activities. All collaborators of our law office have very wide professional experience in all fundamental areas of commercial law, banking law, civil law, employment law and competition law, including vast experience in negotiations with public authorities, courts and tribunals and opposite parties.
The law office Sedláček, Vaca & spol., s.r.o. provides legal services to its clients in Czech, English and German. Our law office cooperates with numerous foreign lawyers and/or law offices and is able to provide its clients with qualified legal assistance abroad.
We participate in publication